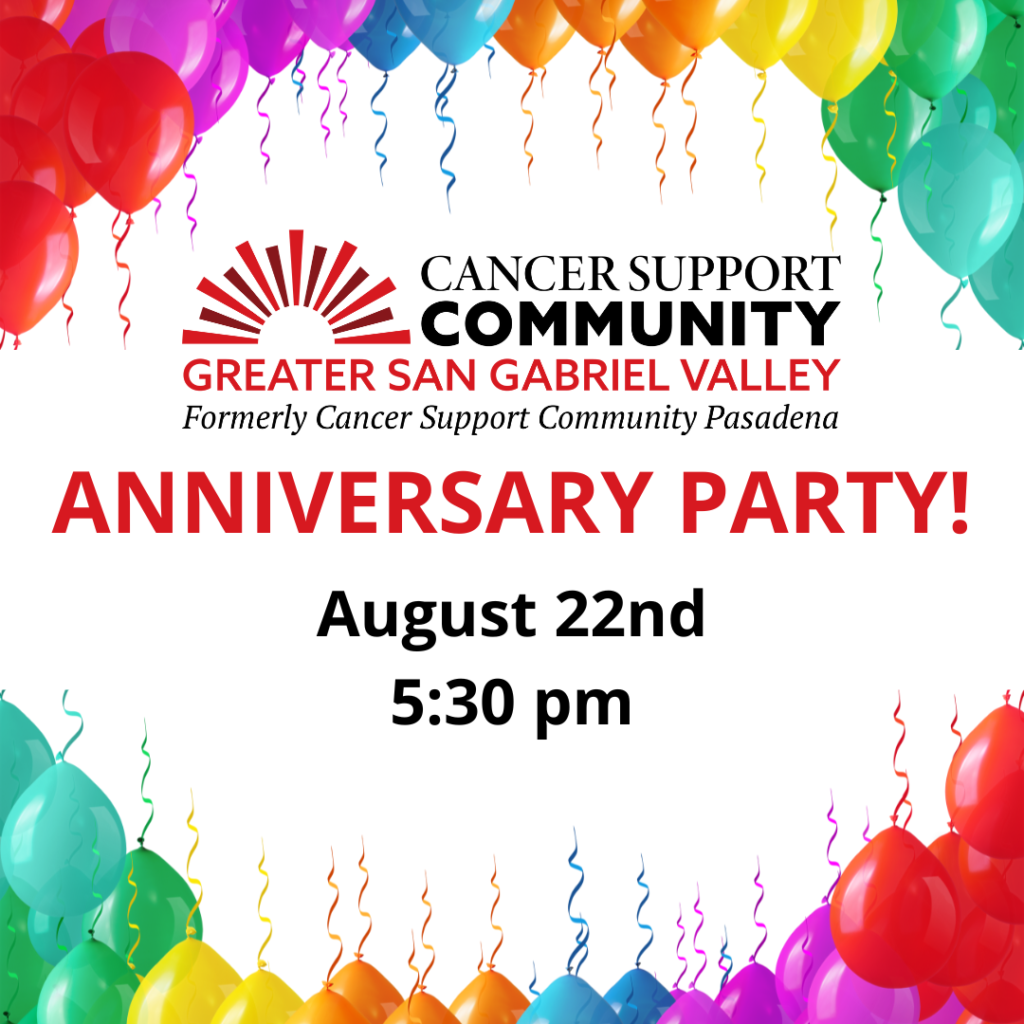 Tuesday, August 22 | 5:30 - 7:00 pm
In-Person
Our annual Anniversary Party is here and it's our first celebration in our new home in Sierra Madre at 331 W. Sierra Madre Blvd, Sierra Madre, CA 91024.

Join our Cancer Support Community members, volunteers, and staff past and present to celebrate life.

Please register so we know how many tables and chairs we need. We look forward to seeing you and your loved ones.