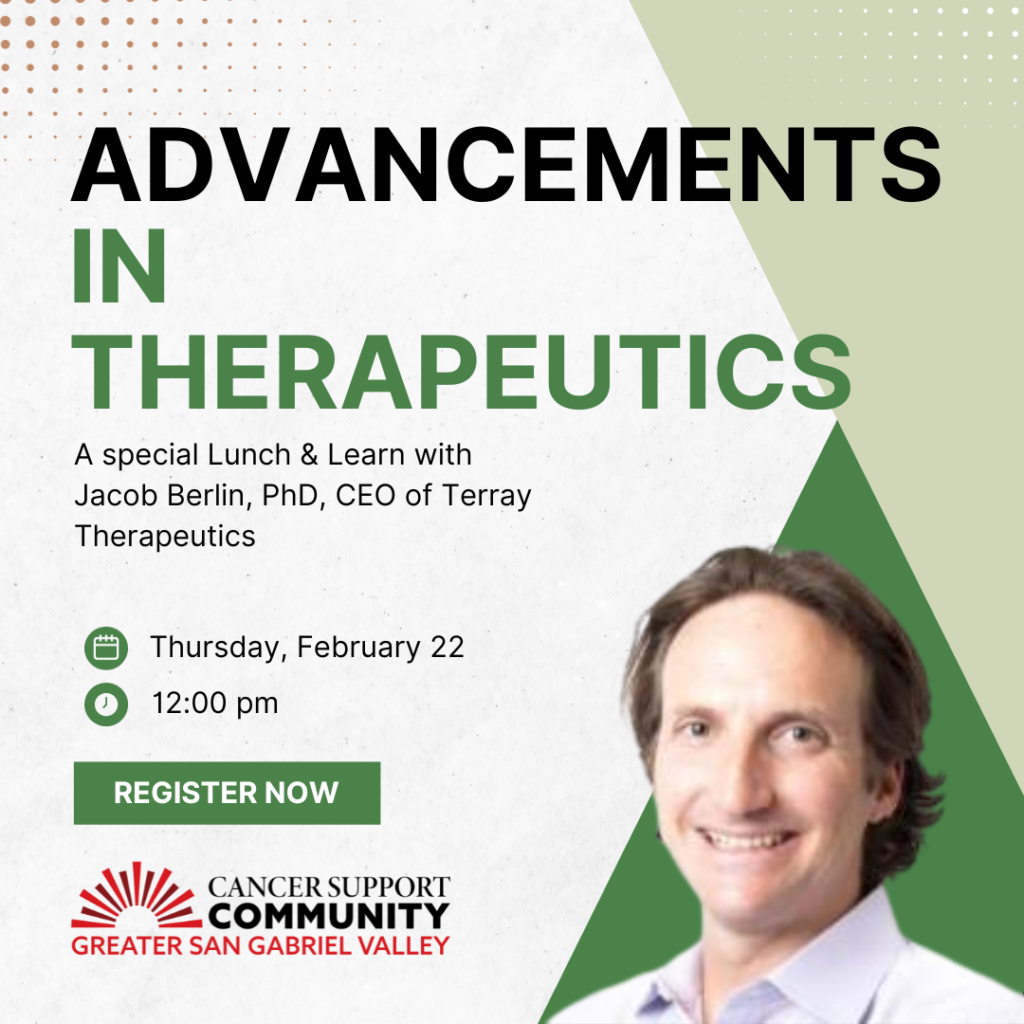 Thursday, February 22 | 12:00 - 1:00 pm
In-Person
Join us for lunch and conversation with Jacob Berlin, PhD, CEO of Terray Therapeutics. Dr. Berlin will share about the work that Terray Therapeutics is doing to blend experimentation and computation to deliver on the promise of generative AI for small-molecule drug discovery to solve the toughest therapeutic challenges.
Please register to help us plan for lunch.